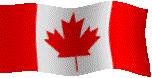 SAPPER APPRENTICE
70th ANNIVERSARY
REUNION
CHILLIWACK, B.C.
8th, 9th and 10th September 2023
---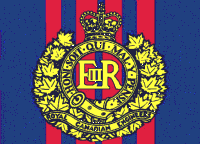 Welcome to the Sapper Apprentice Home page





---


Little green Monsters
Apprentice Training Squadron Royal Canadian Engineers
We are planning for what will most likely the last Sapper Apprentice Reunion, it will be the 70' Anniversary Reunion and held in 2023.
The reunion committee has most of the planning and bookings completed and will have everything in place shortly. It takes some planning to set up the reunion and we need your help. As I'm sure you are aware, we are getting thinner on the ground and would like to get as many old friends out as possible for this reunion. Therefore, I am asking all sapper apprentices to get in touch with as many ex-Sapper Apprentices as possible to ensure we get the word out to all Sapper Apprentices. We need your Help.
The reunion will be held on September 8, 9 &10 - 2023 at the Coast Chilliwack Hotel in Chilliwack. The registrar has enclosed a registration form and information on the reunion. We would ask that you let us know as soon as you can as planning is difficult without a good idea of the number of attendees.
We are looking forward to renewing old friendships and making new ones and would like to get as many as possible out for this reunion. In October 2022, the CFBCHS lost the use of the Archives trailer in the Col St John Armoury! As there was not enough room in the new Archives location, we moved the Sapper Apprentice Display items into a small storage locker. Please help if you can donate! Cost of locker is $62.00 x 12 months. Sorry we are not able to issue a tax receipt.
On the advice of attendees at the last reunion we will have the intake photos on Friday night as we have the largest attendance, The march pasts will continue to be on Sunday. So, don't forget your phones or cameras on Friday.
The committee hopes you have a safe and happy summer, and we get to see you in September.
Mike Boughner
Committee Chairman
Twelfth intake
TABLE OF CONTENTS
2023 Apprentice Reunion Photos
2019 Apprentice Reunion Photos
SAPPER APPRENTICE EMAIL ADDRESSES
SEE YOU AT THE 2023 REUNION!
---